Not in the immediate area, but the Pin Well at Earle near Wooler may be of interest.
NB. Can`t find one of my own photos, so this excellent image (below) courtesy of Andrew Curtis.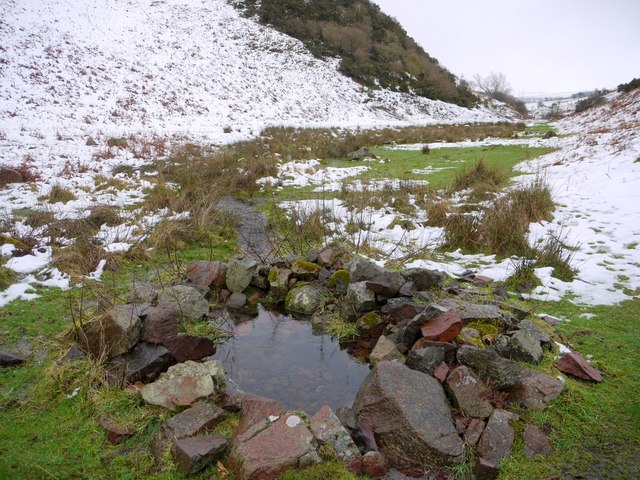 More info below.
http://www.geograph.org.uk/photo/1729728
Then of course there`s The Lady`s Well at Holystone near Rothbury, well worth a visit!